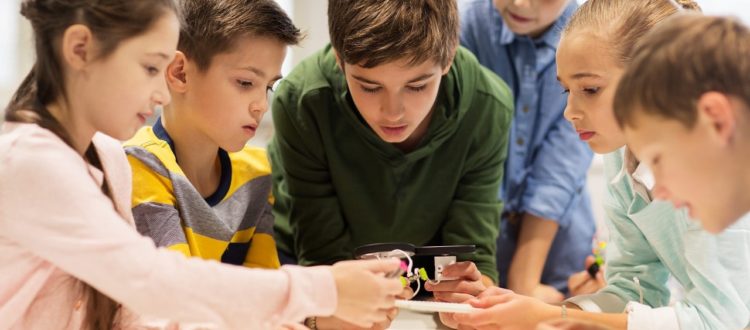 Importance of learning Robotics, Math, Big Data, 3D
The world is getting more and more professional as machine learning keeps expanding. But there are still biases in demand distribution of digital specialists among countries and continents.Why it is so important for countries like Germany or USA to teach young children Robotics and Math, BigData and 3D design?
Firstly, these subjects are related to each other and provide students with tangible outcomes right away. So there is no need to explain how it is important to learn Math, Geometry, Coding and Algorithms. Especially if children eager to write their personalized mathematical problems where, in addition, all the answers are correct.
Secondly, the competitive advantage of any developed country is many professionals that are working there. According to the Rexer Analytics research, in the U.S. there are over 44% of all professionals in digital science are employed. But this number is a huge challenge. To compete with other students from all over the world and then get a good career start, American students and employees should study much more than in other countries. Most countries as Germany or France have heavily regulated labor laws that protect employees from being fired or provide real bonuses in case of unemployment. It is not that easy to feel yourself safe on your position in the United States. Thus, to start early with the computer science, related subjects is absolutely the must for all young Americans, as the job market for them will be more and more complicated to enter.
Thirdly, it provides students with a key channel to design, plan and execute their entrepreneurial initiatives, commercialize solutions, build great teams to succeed in projects and successfully participate in Local, National and International scientific Olympiads. It is the best way to start with portfolio management for successful admission to college.
education summer camp robotics math big data 3D
Our Research and Development (0)
We launched a research what makes homework the worst for students. And this not an easy thing to improve. There are some countries that almost entirely eliminate mandatory Homework […]
5 things parent should know about Summer Education (0)
Let children gain educational habits with leadership skills School classes are right behind and Summer is the right time for children to keep on curiosity and knowledge track. Better in […]